Who We Are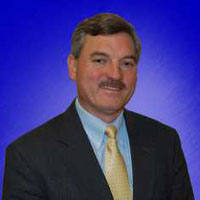 Brian Foster is the President and Principal Consultant of Foster Rush. Brian is an accomplished global business leader with over 25 years of involvement in ceramic, metal and glass technology for the electronics, nanotechnology and clean tech industries. During the course of his career he has accumulated a substantial amount of international management experience, spending a significant amount of his time in Asia and Europe. His expertise includes creating technology driven manufacturing and research and development organizations as well as extensive experience in all aspects of product line management including P&L responsibility.
Brian is an expert in engaging cutting-edge technologies to advance corporate-wide initiatives that expedite manufacturing processes to achieve aggressive revenue growth, cost-cutting objectives, and profitability margins for all phases of the business life cycle (start-up, expansion, contraction, turnaround, re-engineering). He is skilled in assessing company business position, equipping organizations with tools for turnaround and growth, and developing benchmarks to measure performance.
Prior to starting Foster Rush, Brian held key technical and management positions with Ferro Corporation,Vishay, Ceramics Process Systems and Unitrode Corporation. He has extensive hands-on experience in manufacturing process engineering, applications engineering, technical service, and product design and development.
Brian's experience includes the integration of the technology organizations from multiple acquisitions while the Director of Technology for the Electronic Materials business unit at Ferro Corporation. The resultant global technology group was comprised of personnel and laboratories at ten locations in the U.S., Europe, Japan, Taiwan and China. In addition he served as Business Manager for the company's Multilayer and Electronic Packaging Materials product line.
Brian is active in industry associations and university consortia and is a member of the IEEE and the Electronic Components Association. He has published and presented at forums across the globe and holds four U.S. patents.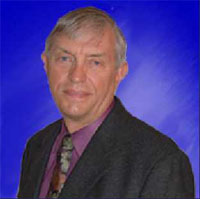 Dr. Gordon Dayton is Partner and Principle Consultant at Foster Rush. Gordon is an experienced engineering leader with over 30 years experience in materials and process technology for electronics in both Industrial and Academic environments. During his career he has led engineering teams in both R&D and Process Engineering to develop and introduce new products and new processes. He also has worked closely with production in maintaining and improving existing processes and troubleshooting and solving process problems.
Dr Dayton is experienced at working with Marketing to define and prioritize development projects, successfully implement new products and facilitate sales growth. He is also an expert in failure analysis and problem solving, experienced at using SPD and FMEA protocols to facilitate process improvement and has successfully worked with customers to implement corrective action programs to benefit both producer and user.
Prior to joining Foster Rush, Gordon has held key management positions at Penn State University (Assistant Professor, Director of Center for Dielectric Studies), Vitramon Inc. (R&D Manager), American Technical Ceramics (Process Engineering & Materials Development Manager) and Vishay (Director of R&D MLCC). He has extensive practical experience in leading Engineering teams to success across a wide range of goals with participants in widely different geographic locations and time zones including: US, England, Germany, France Israel and Asia.
Gordon is active in Industrial organizations and University consortia. He is a member of CARTS organizing committee and IEEE. He has a significant list of technical publications and continues to contribute to general knowledge in a variety of fields.